Unemployment Counter
Quick Links:
Federal law limits how long F-1 students on post-completion optional practical training (OPT) or science, technology, engineering, and mathematics (STEM) OPT can be unemployed. The limits are:
Post-completion OPT: 90 days.
STEM OPT: 150 days, which includes any days accrued while on post-completion OPT.
 8 CFR 214.2(f)(10)(ii)(E) – Periods of unemployment during post-completion
SEVIS counts the unemployment days for these students by using employer data to:
Look back to the Actual OPT Start Date for that period of OPT.
Count each day without employer information.
SEVIS Unemployment Counter
To view the number of days of unemployment for a student on OPT:
1. Go to the Student Information page. 
2. Select Employment Information link under the View list on the left side of page. The Employment Information page opens.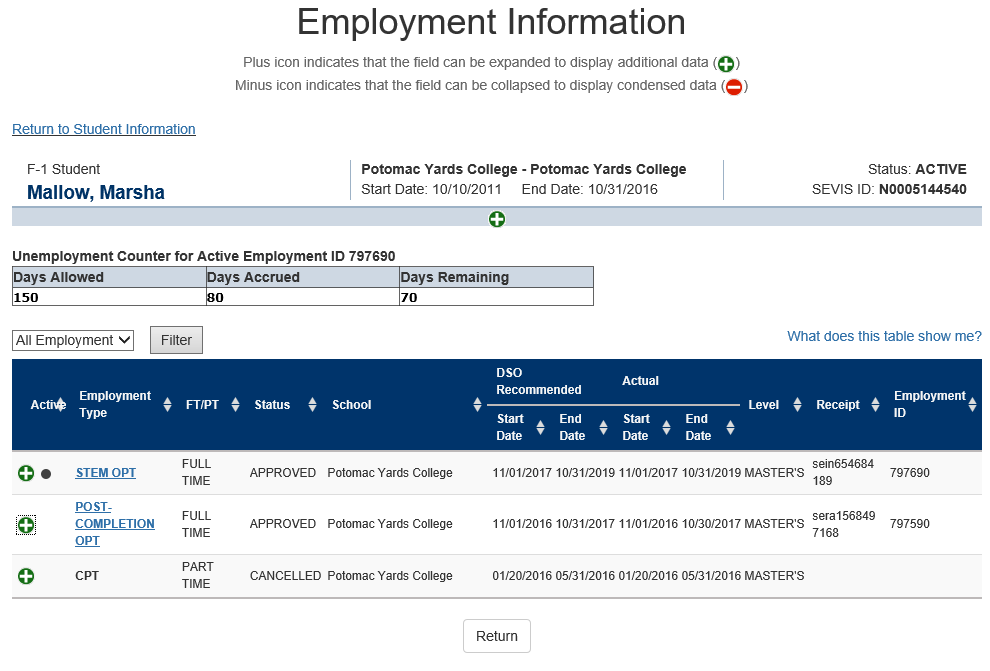 The Unemployment Counter for Active Employment ID XXX table displays days allowed, accrued, and remaining for the active period of post-completion OPT or STEM OPT, which are both identified by the Employment ID.

Days Allowed: Total number of days allowed for unemployment, during the entire employment period:

Post-completion OPT-only: 90 days
Post-completion OPT and STEM OPT: 150 days

Days Accrued: Total number of unemployment days thus far, during the employment period.

          Note: For STEM OPT, this includes any days accrued while on post completion OPT.

Days Remaining: Total number of allowed unemployment days remaining.
3. Click the green icon to expand the period of OPT and view the unemployment counter. The Accrued Days of Unemployment field for that period of OPT displays on the right.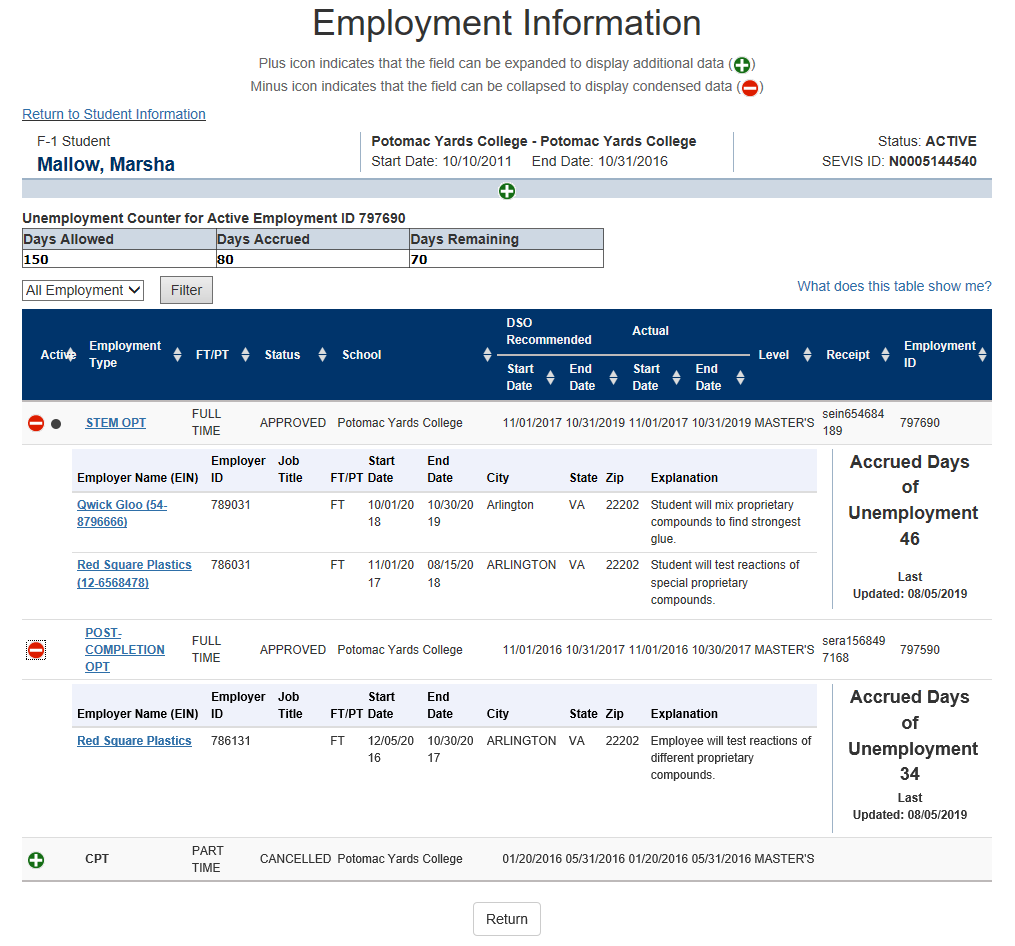 How you enter employer data affects the counter. Use the following order:

Add a new employer.
Shorten/remove existing employer.

SEVIS Auto-Terminate functionality for exceeding the unemployment limit is currently disabled.
For additional related information, see SEVIS Help Hub articles: