Update Dependent
Quick Links:
Update a Dependent's Record
When a dependent's information changes, a designated school official (DSO) must update the record in SEVIS.
To update information on a dependent's SEVIS record:
Go to the Student Information page.
  2. Click the dependent's SEVIS ID in the Dependents section. The Student Information page with a Dependent Information section opens.
  3. Click Update under the Actions section on top, left side. The Update Dependent page opens.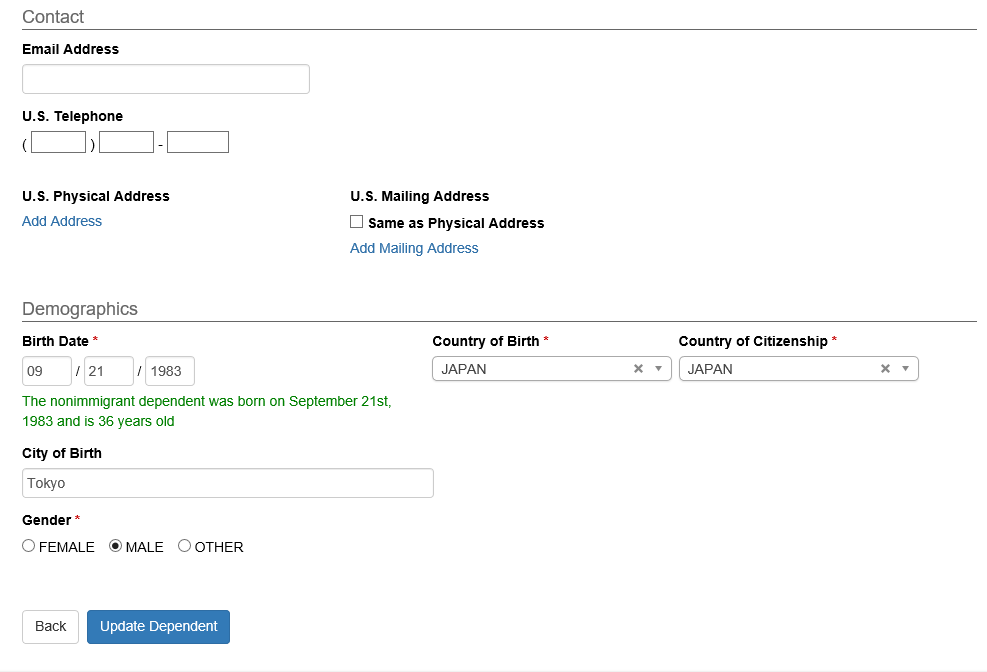 4. Update dependent information, as necessary. See SEVIS Help Hub article Add Dependent for description of fields.
  5. Click one of the following:
Back: Returns to the Dependents page without making changes.
Update Dependent: Updates the record and returns to the Dependents page. A message indicates the successful update to the dependent's record.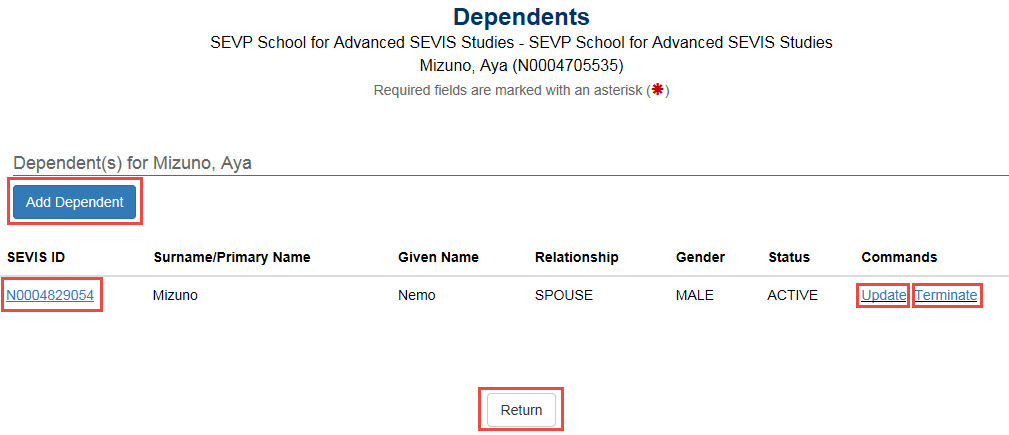 6. Click Return to return to the Student Information page.



Do not forget to print the dependent's updated Form I-20.
See the SEVIS Help Icons on the SEVIS Help Hub for a quick-reference of the icons used in this user guide.