Changes to Form I-20 Fact Sheet
The Student and Exchange Visitor Program is making minor changes to the redesigned Form I‑20 that was originally released in June 2015. This fact sheet highlights these changes.
If a nonimmigrant was already issued a Form I-20 that was created or reprinted through SEVIS since June 26, 2015, DSOs do not have to issue them a new one
Effective Date of these Changes
These changes to the Form I-20 will take effect after SEVIS Release 6.23, which is scheduled for deployment on December 4, 2015.
Page one - no changes.
Page two changes:

Consolidated the display of all information related to employment authorizations and employment in one area. Employment remarks will no longer print on the Form I-20.
Created a separate section for display of employment information, including the ability to display multiple employers with employment dates and location.
Removed display of Event History.
Dedicated space to display authorizations for reduced course loads.
Increased space between lines in the Travel Endorsement section to better accommodate DSO signatures.

Page three - no changes.
F-1 Form Changes – Page One - None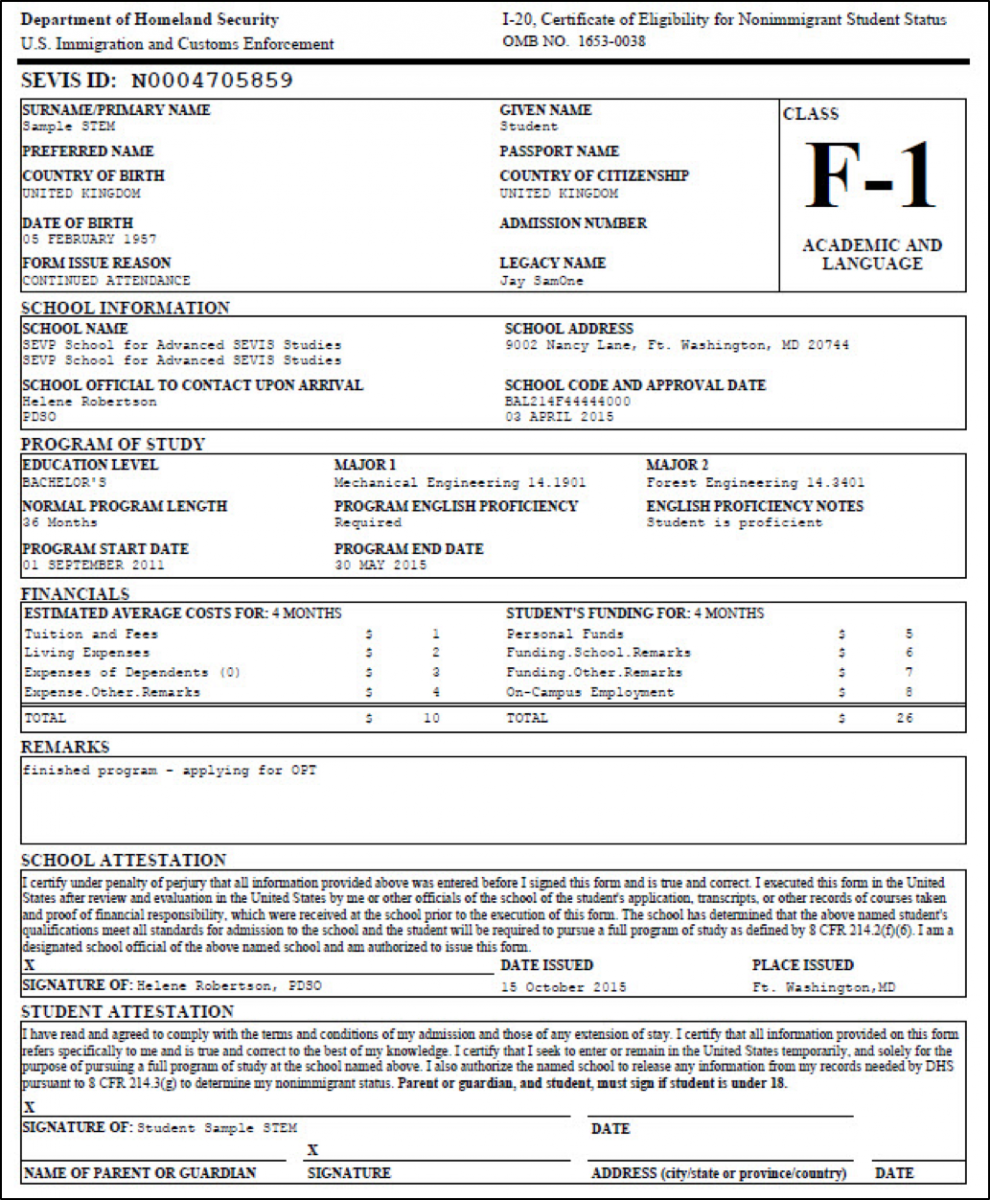 F-1 Form Changes – Page Two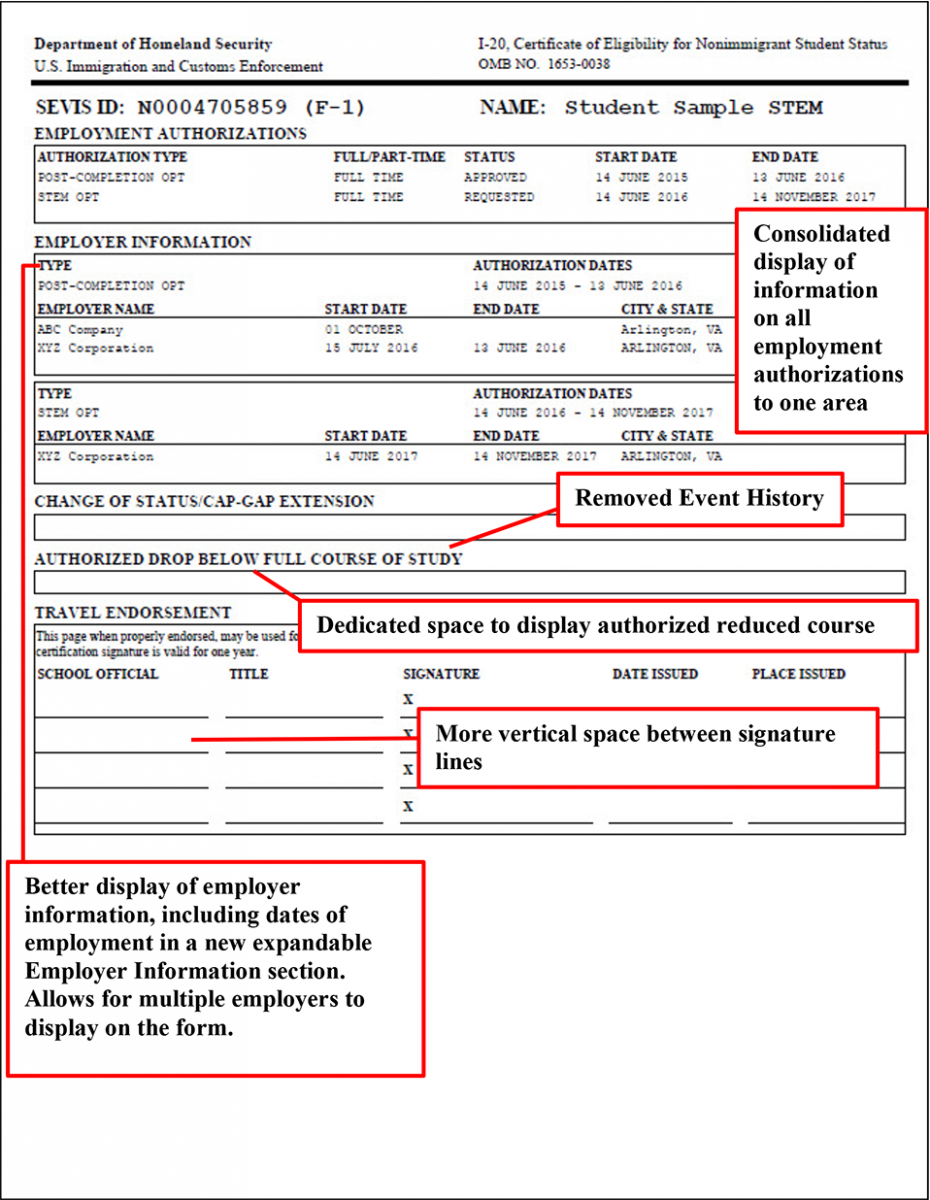 F-1 Form Changes – Page Three - None