Form I-17 - View and Print Pending Petitions
Designated school officials (DSOs) must update their institution's Form I-17 when information on the petition changes or does not reflect the institution's current operating status. DSOs can view these pending changes to the school's Form I-17 and print a copy of the form.
To view the pending Form I-17 changes:
1. Navigate to the School Information page.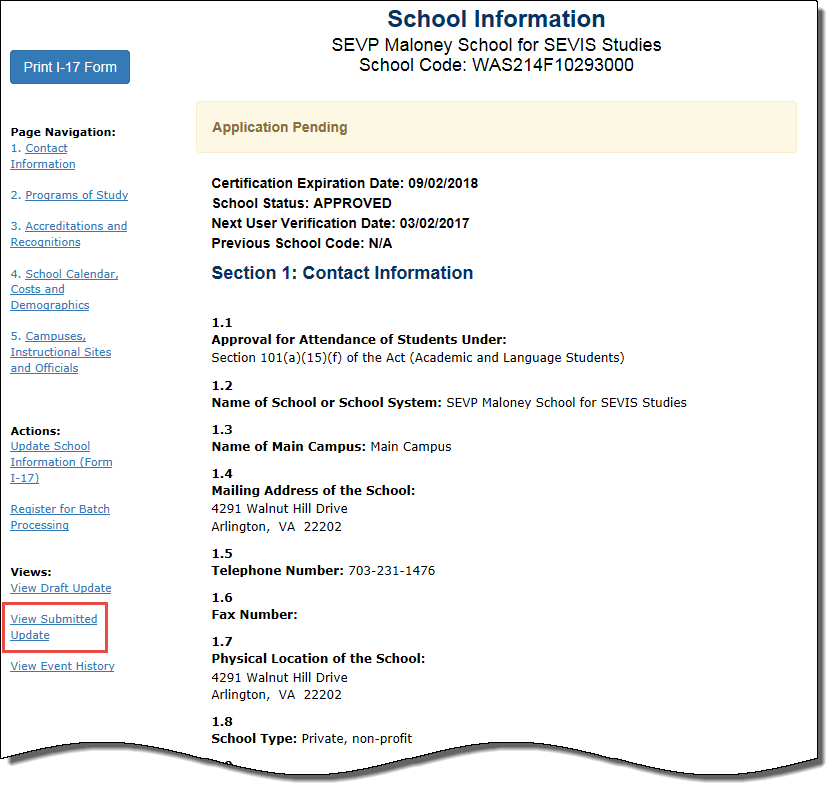 2. Click View Submitted Update under the Views menu. The Review Form I-17 Updates page opens.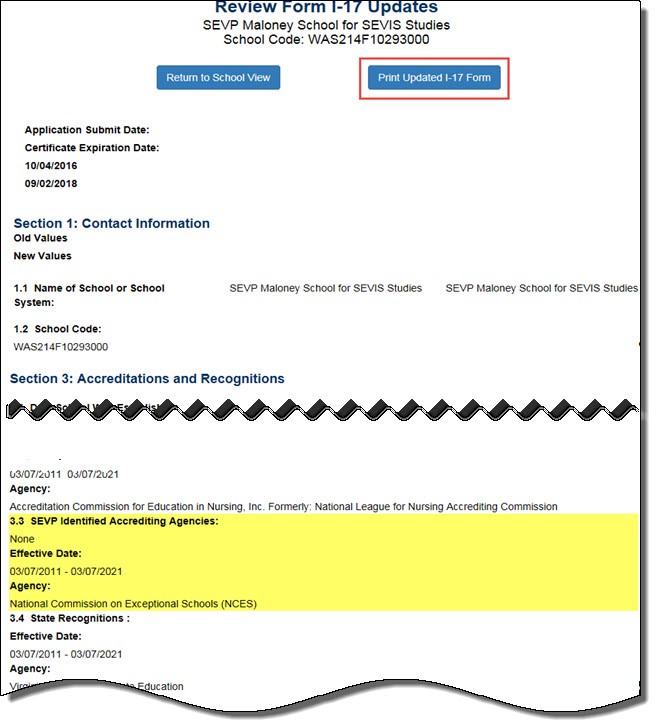 Pending updates are highlighted in yellow. 
3. Click the Print Updated I-17 Form button on the top, right side of the page. 
 The print options and look vary by browser. 
See the SEVIS Help Icons on the SEVIS Help Hub for a quick-reference of the icons used in this user guide.